2020-07-23
2020 CIVB Newsletter
【Activities in China Market】
·2020 Bordeaux 100 Taste Selection Competition is Here!
"Simply Bordeaux", The annual event of CIVB will officially be renamed as "Bordeaux 100 Taste Selection", and held in Shanghai, China on July 21st, inviting world-class importers and suppliers of Bordeaux wine to bring their passion direct to Chinese consumers. CIVB knows that enjoying delicious wine need not come at huge cost; so, all featured wines are within a reasonable ¥100-¥1000 price range. This event, previous known as Simply Bordeaux, will bring together the best wine professionals in China to blindly taste-test 600 wines and select the top 100 Bordeaux wines for price and taste. A jury of well-known Chinese wine experts from across the nation and multiple industry facets, from sommeliers and producers to importers and accredited wine lovers, will all put their nose to the test to find the best of the best out of these competitors. These 600 wines will represent the diversity and variety that Bordeaux has to offer, including red, dry white, sweet white pink and sparkling wines to appeal to all palates and lifestyles. Only the cream of the crop will rise, and each winner will be provided a booth and promotional opportunities before the "Bordeaux 100 Taste Selection" wine roadshow. CIVB will also offer for these bright new stars in wine to bring the taste of Bordeaux to different Chinese cities and show off the journey of their innovation. Consumers can also find the 100 Bordeaux wines list from the CIVB official website http://www.bordeaux.com.cn/ .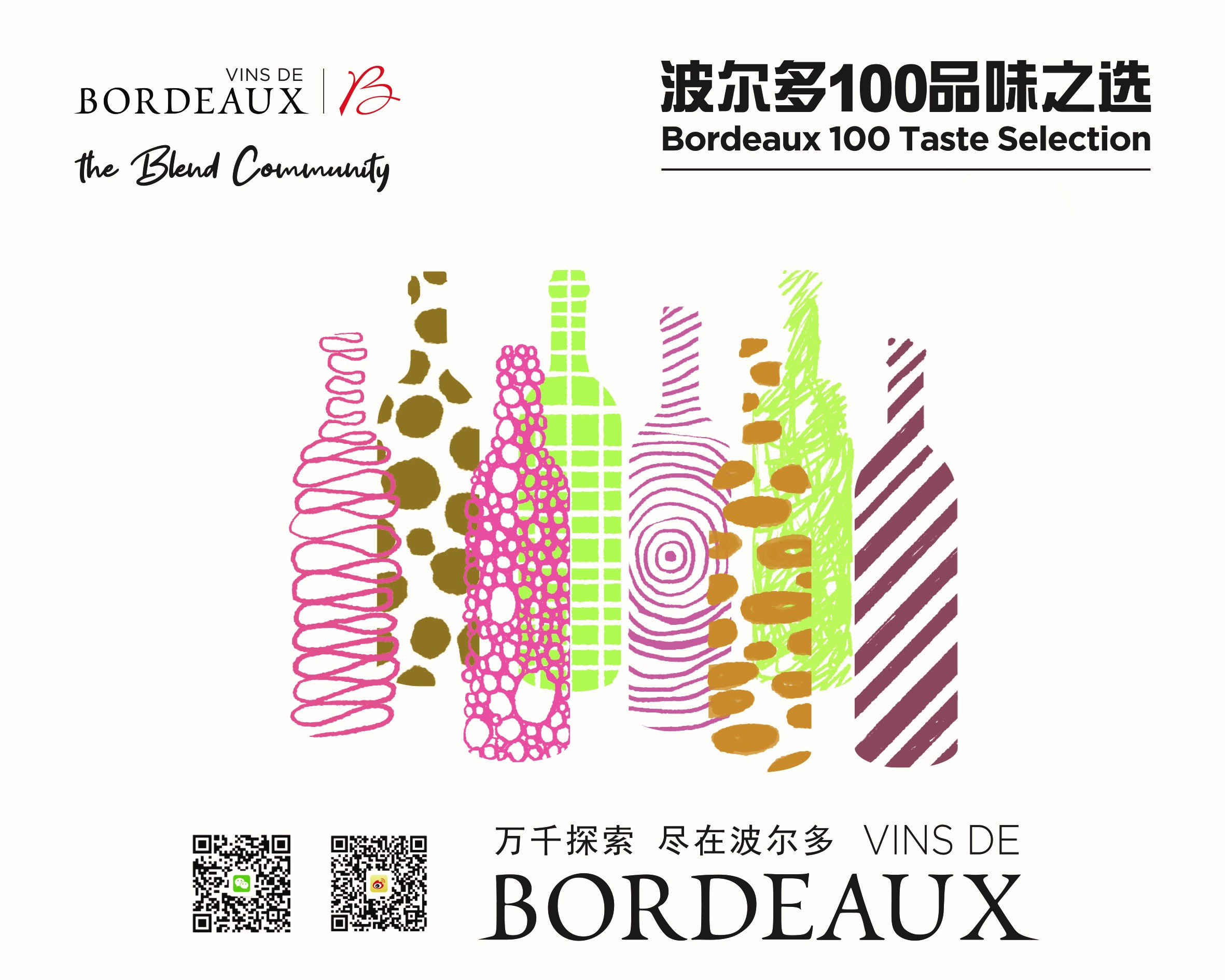 ·Bordeaux Wins Landmark Intellectual Property Case in China
·In March 2019, the Bordeaux Wine Industry Joint Commission filed a complaint with Chinese authorities for trademark infringement on a booth falsely representing Bordeaux at a local wine show. CIVB and the Chinese authorities collaborated for a joint operation and a large quantity of counterfeit Bordeaux wine bottles were seized. Due to China's particular importance to the Bordeaux wine economy, CIVB has always made the fight against intellectual property infringement a top priority. With the support of the French Embassy in China, CIVB meticulously engaged with local Chinese law enforcement agencies and administrative agencies to seek justice for all involved. Since then, this landmark case has had unprecedented significance in China: Bordeaux became the first collective trademark to win the Chinese collective civil trademark lawsuit.
·This collective trademark infringement case has been all over the domestic news circuits, with the Shandong Provincial Superior People's court holding video press conferences to update the public on court proceedings. The publicity in the media has highlighted the positive attitude of the Chinese judiciary system, and the public's praise in making the same efforts in more cases to combat intellectual property infringement in China.
·On June 4 2020, the Shanghai Pudong New District People's Court sentenced the defendant to 18 months of imprisonment for the illegal use of registered trademarks on nearly ten thousand bottles of wine. The Court also fined the defendant and his company 50,000 yuan (approx. USD 7,070) and 100,000 yuan (approx. USD 14,140) respectively, marking an unprecedented victory for the efforts between CIVB and the Chinese government. This case holds vital significance to the Bordeaux wine production region and the Shandong People's Government. Ultimately, it will lead the Bordeaux brand on a better path to combat infringement in China, benefitting around 5,800 winegrowers in Bordeaux and 300 importers and suppliers.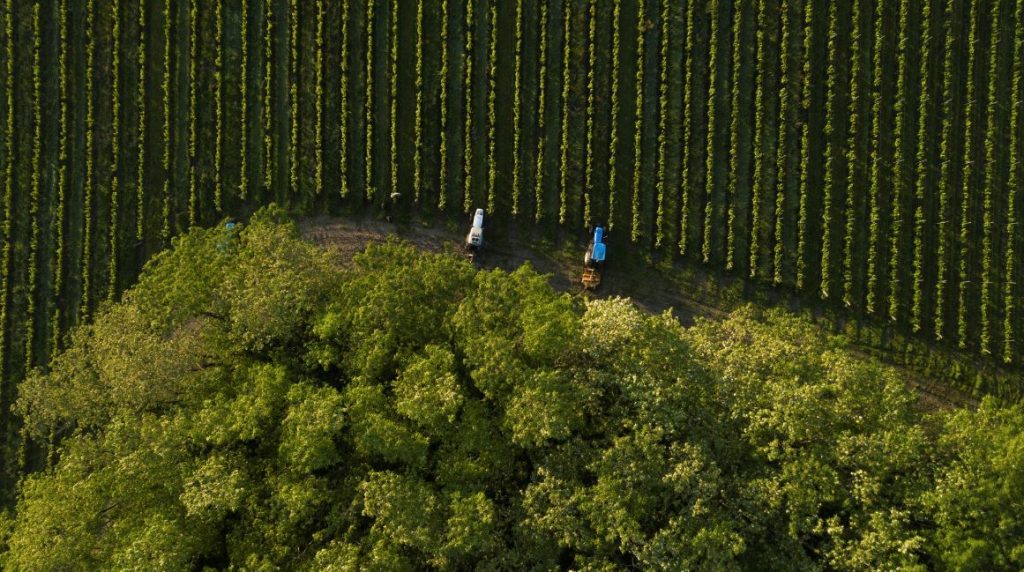 ·Let's Deep Dive on What China Loves About Bordeaux Wine
·Each year the Wine Intelligence survey takes a deeper look at Chinese wine preferences, from where people like to drink to what sort of wines they prefer. With almost 10 accumulated years in the market, Bordeaux wines still enjoy the highest awareness and purchase penetration rate in China, while also possessing the biggest social media fan-base and digital communication ecosystem. With this reach and brand power, it's easy to understand why Bordeaux wines remain the most potent and beloved wine regions in China and around the world.
·Chinese consumers are well aware of the versatility of Bordeaux wines, coming up at #1 in terms of brand awareness with a clear image of tradition, heritage and quality throughout the country. They see Bordeaux wine as a drink for any occasion, keeping a lead as a drink of choice for a formal meal accompaniment and social occasions. 50% of those polled indicate that they would reach for a glass of Bordeaux to unwind by themselves or as way to connect with their partner on a night out. The same is true of drinking at home; Chinese consumers see Bordeaux wine as the top way to celebrate a special occasion or spend quality time with friends.
·Bordeaux remains the top wine choice for Chinese drinkers to choose at a special event or a night out at a café, bar or karaoke. In fact, Bordeaux's also remains the leader at banquets, private parties and important business meals due to its strong reputation as a top-shelf wine pick. This is partly contributed by the fact that Chinese consumers are proud to serve Bordeaux to friends and relatives, but that the pristine imagine of Bordeaux wines makes it an excellent choice to serve to clients, business partners or employers.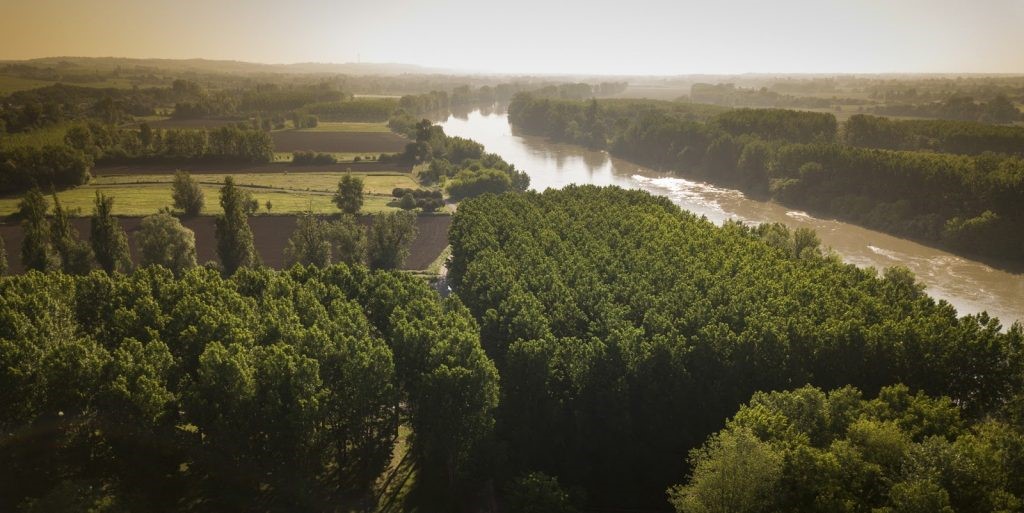 ·10 Reasons Why You Should Choose a Bordeaux White This Summer
·Do you love a cold glass of wine on a hot summer day, but don't know what to choose? We've put together a list of the 10 reasons you should choose a Bordeaux white. From the best light food pairings to incredible prices, and heritage grape varieties that have travelled around the world, Bordeaux white wines offer a crisp and refreshing option for the summer palate.

·CIVB Launches its JD Online Boutique to Bring the World of Bordeaux to Chinese Consumers
·CIVB is celebrating the soft opening of their first-ever JD boutique e-shop, bringing the unparalleled history and unique taste of Bordeaux direct to Chinese wine lovers. This new boutique e-shop will feature a wide range of services, ranging from an elevated sales platform to its role as the central source for continued education about wine. From dry white wines and Bordeaux's world-famous red wines to sparkling and sweet wines, this space will take Chinese consumers along a curated journey and help them discover different moments for consumption.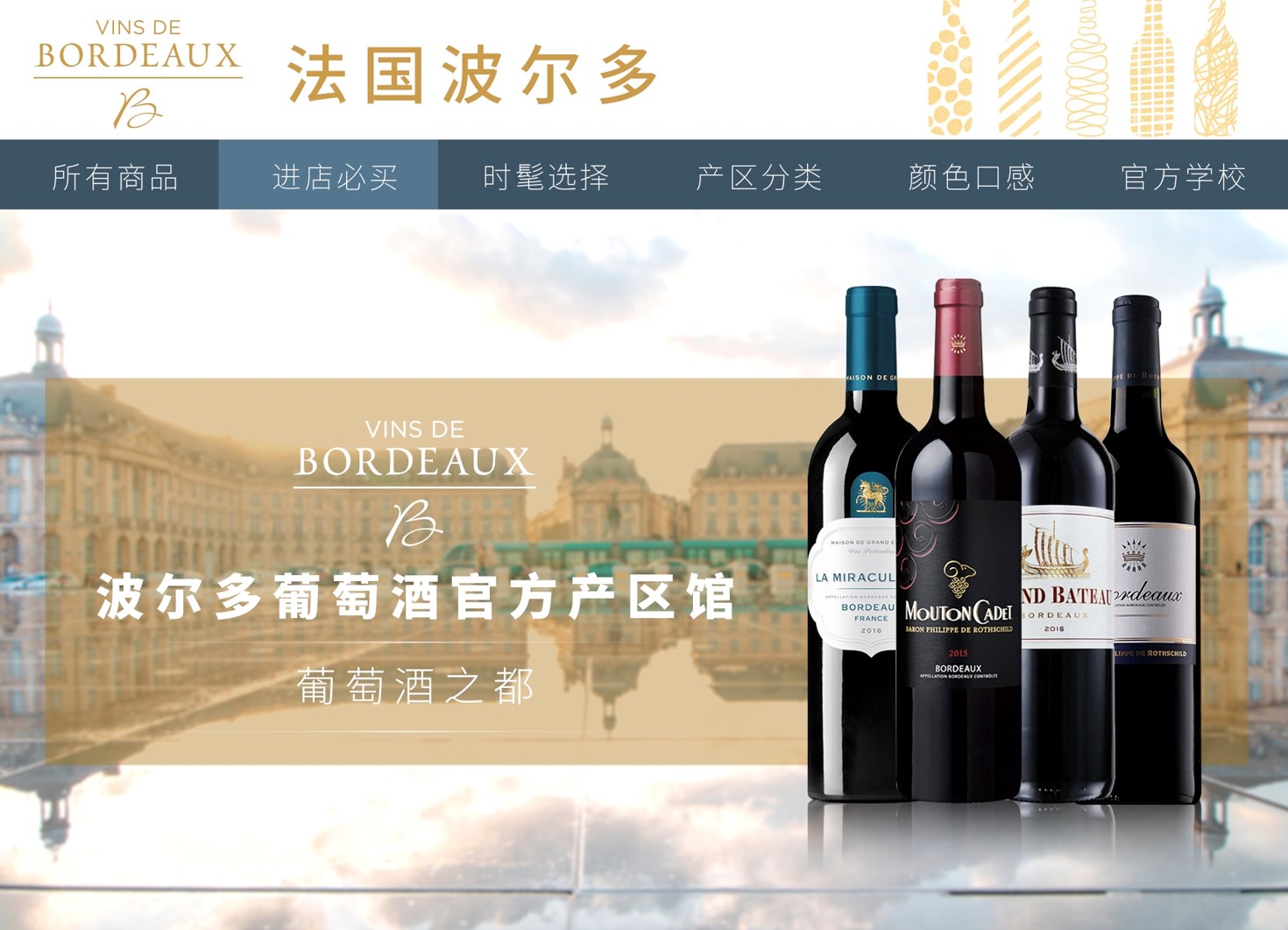 【News from EDV】
·How the Masters Tackle Bordeaux: A Series
·Presenting "How the Masters Tackle Bordeaux", a collection of English live webinars hosted by the Bordeaux Wine School. Led by Mary Gorman-McAdams MW*, Laura Williamson MS** and Jesse Becker MS**, these one-hour sessions address issues that are just as varied as the new approaches and techniques behind the style and quality of Bordeaux wines, biodiversity, sustainable viticulture and the Bordeaux wine trade. Each of these live webinars are offered free to Bordeaux trade partners and industry friends, bringing insider stories and information direct from Bordeaux to your living room. These wide ranging and highly informative sessions will take you beyond the basics and discuss key practices, techniques and the ground-breaking work that makes Bordeaux wine so unique. Re-invigorate your interest in Bordeaux, while seizing the opportunity ask all your burning wine-related questions on live chat with industry experts. No matter where your interest lies, you're guaranteed to learn something new and become enthralled with the charm of Bordeaux wine, not only in taste but in heritage, culture and devotion to the craft.
· *Master of Wine
· ** Master Sommelier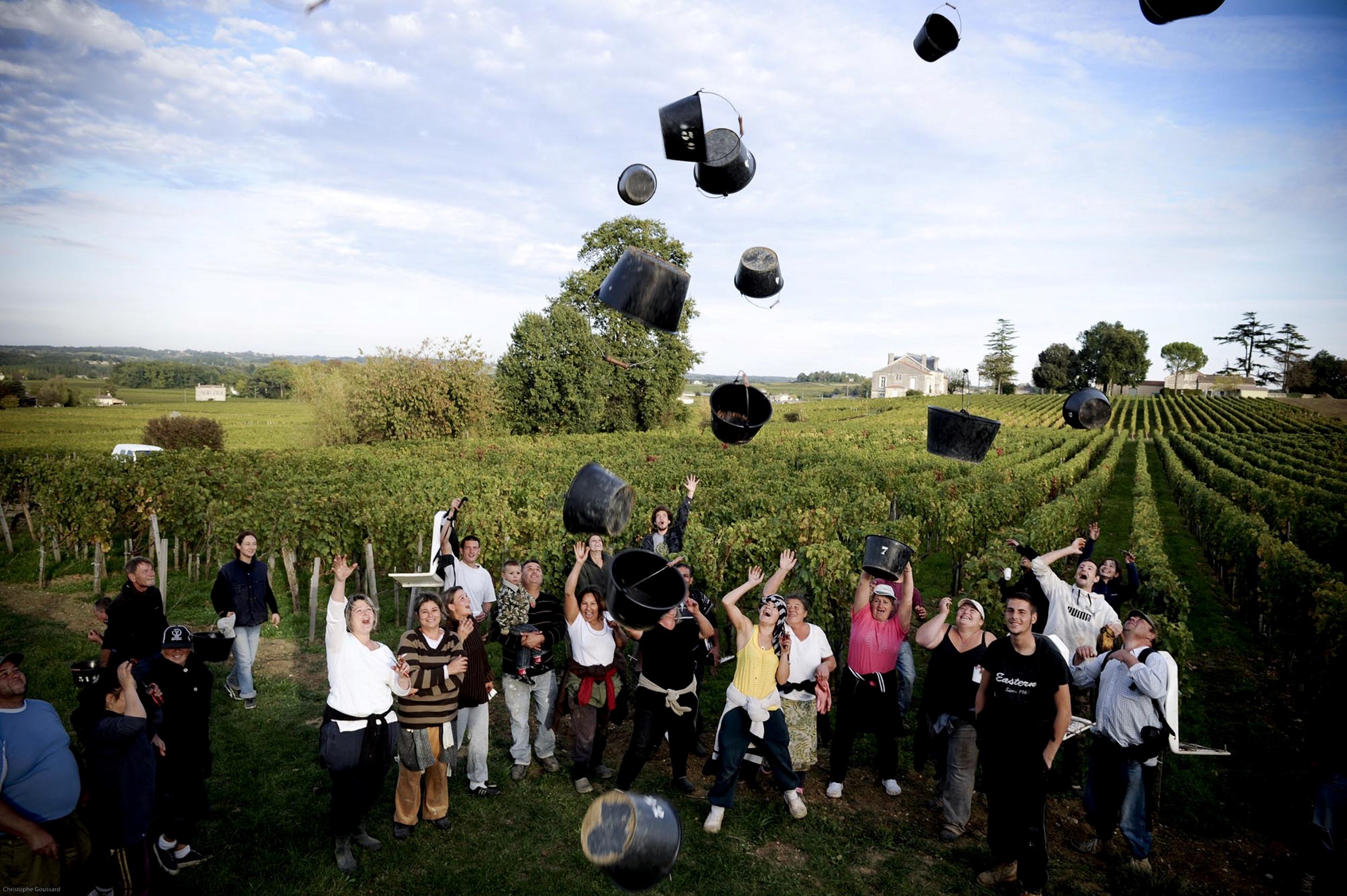 ·Ready to learn: Bordeaux at Home Video & Bordeaux Snack Learning
·Are you an avid learner looking to better enjoy the finer things in life? Why not take advantage of your time at home to learn the tips and tricks to be a wine expert? Join us and watch some Bordeaux At Home videos, a new online tutorial series aimed at bringing you lively and entertaining daily drinking guidelines. This series will provide in-depth professional knowledge of wine production in the region, practical Western drinking culture to impress even your most sophisticated friends, and so much more.
·By watching one of these short 3-minute videos every day, you can learn an incredible variety of skills, from how to store wine properly to choosing the perfect white wine to go with your favourite Chinese meals. You even have the opportunity to even to zero-in on the perfect cheeses to go with your sophisticated charcuterie board. Each video features unique perspective and hilarious stories from expert wine lovers: whether they're a sommelier, winemaker or simply an experienced drinker, you know that you're going to learn something new while laughing along the way.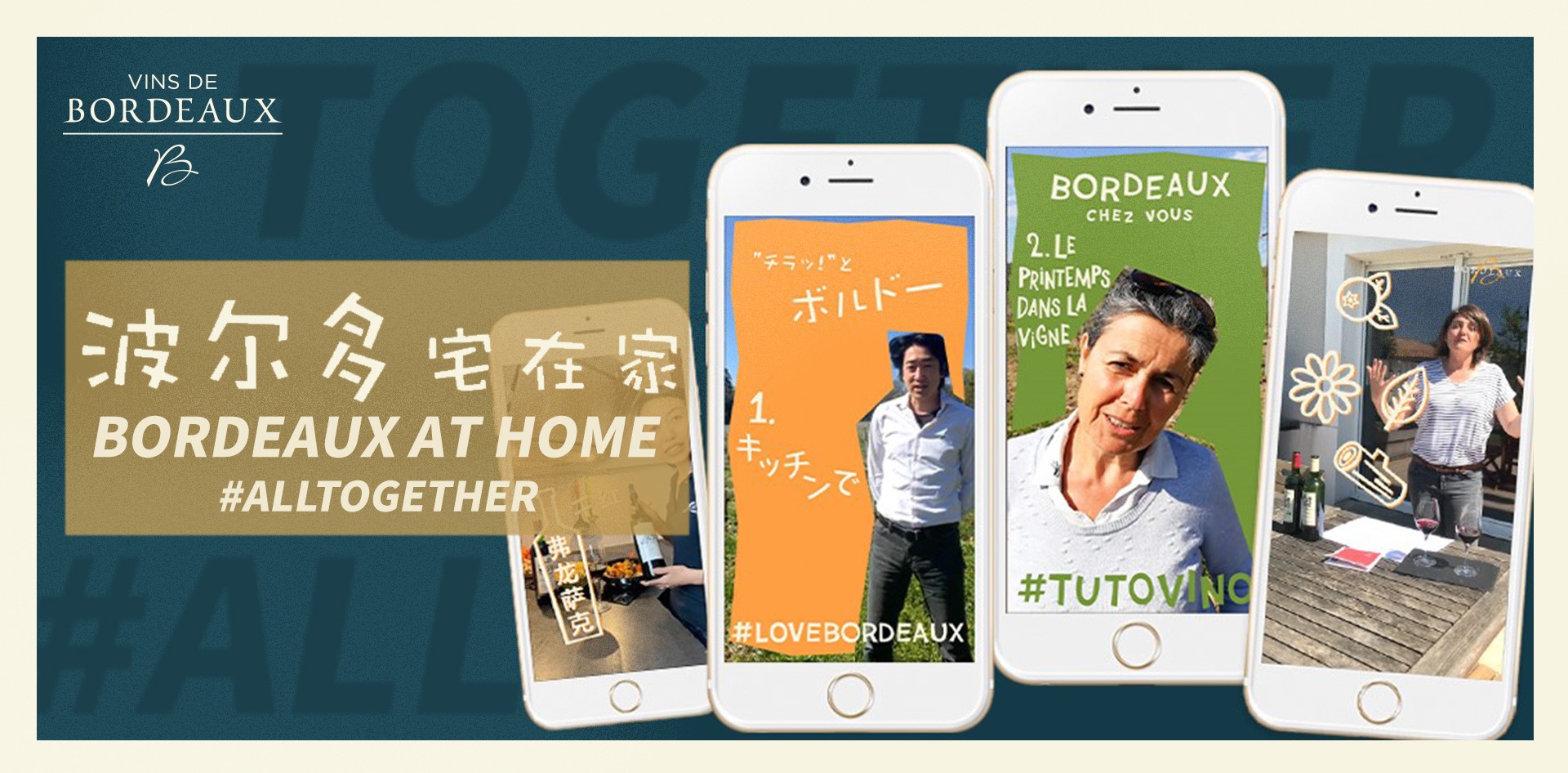 ·Let's join in EDV Tasting Masterclass Tour
·With the coming of the second half of the year, Bordeaux wine school will go to four cities in China (Zhengzhou, Guangzhou, Ningbo, Xi'an) to bring a series of Bordeaux wine master classes with thousands of styles for the wine industry and media partners. At that time, through rich and interesting immersive wine tasting experience, interactive games and so on, in 1-2 days of wonderful activities, the extraordinary demeanor of Bordeaux wine from different production areas will be vividly displayed, and in-depth discussion will be carried out on industry hot words such as "new trend of Bordeaux dry red" and "green and organic development of Bordeaux".
·By comparing the styles of different wine styles, the distinctive will show the diversity of Bordeaux wine, andmay explore the "Bordeaux 100 Taste Selection" to experience the endless exploration possibilities of Bordeaux from the most representative wine types.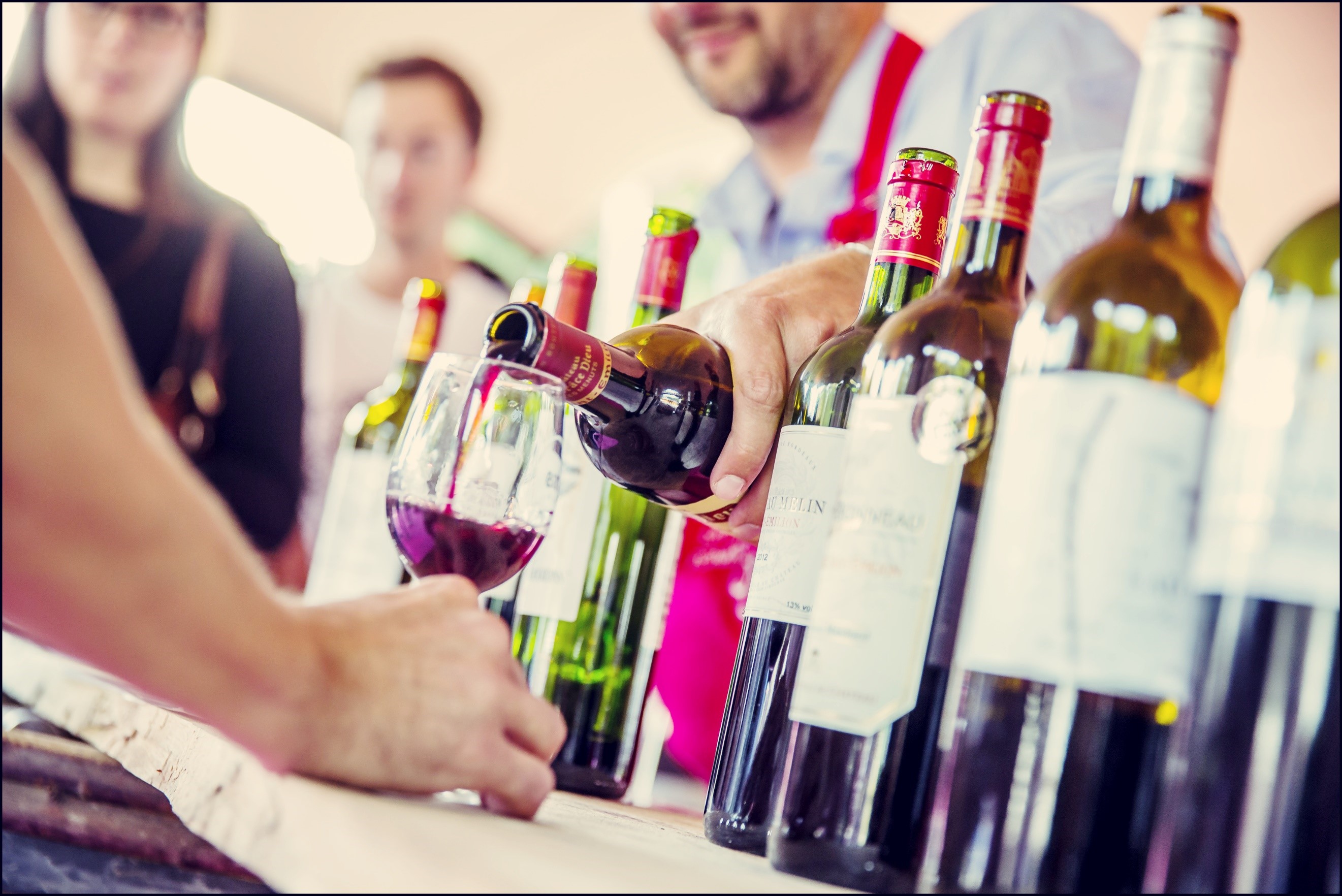 【Group of Appellation】
·Crus Bourgeois du Médoc Official unveiling of the new classification
·20.02.2020. A page will turn for the Crus Bourgeois du Médoc and their annual quality assessment procedure. The new classification will now be awarded for five years and consist of three categories: Cru Bourgeois. Cru Bourgeois Supérieur and Cru Bourgeois Exceptionnel. A clear, impartial. objective classification which will enable consumers to buy Crus Bourgeois with complete confidence.